Press Releases and News
Discover what's new at SACE: the world of exports, the latest news and market scenarios, the trends in Italian industry and the most interesting success stories.
Deals
SACE
-
31 October 2017
Dragflow returns to Dubai: with SACE (CDP Group) the company exports machinery for € 5.5 million
SACE, which with SIMEST forms the export and internationalization hub of the CDP Group, has ensured Dragflow's exports, wich is worth € 5.5 million.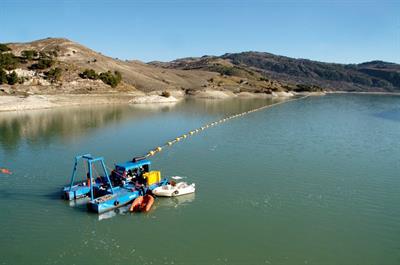 The manufacturer is exporting dredging machinery to Dubai that will be used for works in numerous jobsites on the coastal area of the Emirate, a market increasingly rich in opportunities for Italian exports. Dragflow, with the support of SACE, is consolidating its presence in Dubai. In 2016, in fact, the company ensured its exports, offering competitive payment conditions to its Emirate customers.
"In addition to the strength of a high-quality product and Italian know-how, our collaboration with SACE offers us a further advantage over the competition: being able to offer extremely flexible, advantageous payment conditions," stated Nicola Masotti, Dragflow's Sales Manager.
The deal confirms SACE's commitment to companies in Veneto, where in 2016 it supported more than 1.800 companies – through its offices in Venice and Verona – mobilizing resources for an amount of € 2.2 billion.
Dragflow, in business since the late '80s, has become a major player worldwide in the production of pumps and dredges usable in deep water. The company, which can rely on a large distribution network, aims to become a world leader in the dredging business.
Documents
Events
Check our up-to-date schedule of meetings, courses, seminars and workshops related to the world of SACE.
Media Gallery
Videos and photos to keep up-to-date with the latest news from SACE: interviews, presentations and much more besides.
Social Media
Social networks represent a privileged communication channel for SACE to maintain a constant contact with all stakeholders.
We are present on all major social platforms:
Twitter: is our leading communication channel out there where we talk about all of our initiatives, operations with our customers and where we live our events live.
Facebook: On the page, given the vast and heterogeneous audience, we find in depth the stories of Italian companies we support all over the world and our insights on countries and sectors by our economists.
Linkedin: In this platform, which collects a professional audience, we publish all our economic studies and job ads.
Youtube: All our interviews to our customers, our people, our video tutorials from our economists, and success stories find room in our YouTube channel.
Would you like more information?