Press Releases and News
Discover what's new at SACE: the world of exports, the latest news and market scenarios, the trends in Italian industry and the most interesting success stories.
Deals
SACE
-
24 October 2017
With SACE (CDP Group) the machinery of Macchi (Varese) reaches Ghana
With the support of SACE, which with SIMEST forms the export and internationalization hub of the CDP Group, Macchi – a company leader in the production of plastics processing plants – has exported its products to the African country for a total of € 1.300.000.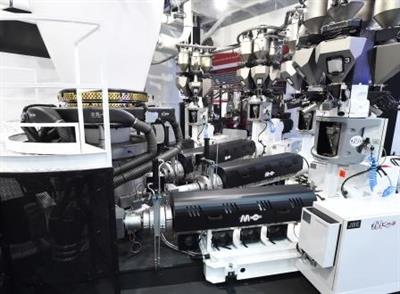 This initiative of SACE, which in Lombardy has offices in Milan, Monza and Brescia, enabled the company to offer its Ghanaian customer competitive solutions, while ensuring against the risk of non-payment.
Through this deal, SACE and SIMEST confirm their support to all those companies that represent the excellence of Italy's industrial system and that, day by day, operate in emerging markets, where it is essential to benefit from the experience and solutions provided by a reliable partner like the export and internationalization hub of the CDP Group.
Since 2007, in fact, Macchi has used on several occasions the instruments provided by SACE-SIMEST to support its growth plans in several high-potential export markets for the plastics sector.
The company, founded in 1961 at Venegono Inferiore by Luigi Macchi, is specialized in the production of plastics machinery and has offices also in the United States, Russia, India and China.
Documents
Events
Check our up-to-date schedule of meetings, courses, seminars and workshops related to the world of SACE.
Media Gallery
Videos and photos to keep up-to-date with the latest news from SACE: interviews, presentations and much more besides.
Social Media
Social networks represent a privileged communication channel for SACE to maintain a constant contact with all stakeholders.
We are present on all major social platforms:
X: is our leading communication channel out there where we talk about all of our initiatives, operations with our customers and where we live our events live.
Facebook: On the page, given the vast and heterogeneous audience, we find in depth the stories of Italian companies we support all over the world and our insights on countries and sectors by our economists.
Linkedin: In this platform, which collects a professional audience, we publish all our economic studies and job ads.
Youtube: All our interviews to our customers, our people, our video tutorials from our economists, and success stories find room in our YouTube channel.
Would you like more information?