Press Releases and News
Discover what's new at SACE: the world of exports, the latest news and market scenarios, the trends in Italian industry and the most interesting success stories.
Deals
SACE
-
17 October 2017
With SACE (CDP Group) and Banco BPM, 3TI Progetti obtains a € 9 million contract for designing Doha underground
With SACE's financial and insurance support - which together with SIMEST forms the CDP Group's export and internationalization hub - and Banco BPM, 3TI Progetti has obtained a 9 million € contract for the supply of designing services of the Doha Metro Line "Red Line South Underground". In the project, 3TI Progetti is Lead Designer.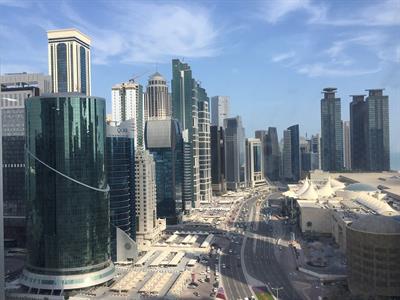 Specifically, SACE guaranteed a performance bond issued by Banco BPM and requested by the Qatar commissioner for the proper execution of the contract obtained by 3TI Projects.
"This further assignment makes us proud. In five years, we have brought international sales up to 75% and we have opened offices in thirteen countries" affirmed Andrea Della Corte, External Manager of 3TI Progetti.
"This transaction confirms, once again, that Banco BPM's strategic objectives include the support to Italian companies engaged in the international markets" added Fabio De Rosa, Head of Foreign and Trade Finance at Banco BPM.
"SACE and SIMEST confirm their competence to support a Mid-Cap, active in one of the most strategic areas for Made in Italy, which aims to seize the business opportunities offered by a growing market as Qatar", stated Livio Mignano, Head of the SACE Home Network . "We are ready to support other companies which wish to follow the path outlined by 3TI Projects".
The new line will be operational from 2018 and will cover 32 kilometers. The project also includes the construction of 5 underground stations.
3TI Projects is also a SIMEST customer, with whom it has obtained two loans which had the aim of establishing a commercial presence in Saudi Arabia, Oman and Qatar.
3TI Progetti is an Italian engineering company which, since 1997, offers consulting services in planning, design, project and construction management for transport infrastructures (railways, airports, harbours and roads), building and environment.
Documents
Events
Check our up-to-date schedule of meetings, courses, seminars and workshops related to the world of SACE.
Media Gallery
Videos and photos to keep up-to-date with the latest news from SACE: interviews, presentations and much more besides.
Social Media
Social networks represent a privileged communication channel for SACE to maintain a constant contact with all stakeholders.
We are present on all major social platforms:
X: is our leading communication channel out there where we talk about all of our initiatives, operations with our customers and where we live our events live.
Facebook: On the page, given the vast and heterogeneous audience, we find in depth the stories of Italian companies we support all over the world and our insights on countries and sectors by our economists.
Linkedin: In this platform, which collects a professional audience, we publish all our economic studies and job ads.
Youtube: All our interviews to our customers, our people, our video tutorials from our economists, and success stories find room in our YouTube channel.
Would you like more information?