Press Releases and News
Discover what's new at SACE: the world of exports, the latest news and market scenarios, the trends in Italian industry and the most interesting success stories.
Deals
SACE
-
04 October 2018
SAPA Ups Its Game
SACE SIMEST, the export and internationalization hub of the CDP Group, has announced a €15 million initiative to support the growth plans of SAPA, the Benevento-based firm of the Affinita family specialized in the production of automotive systems and components.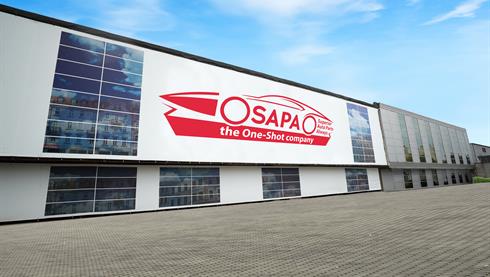 More specifically, SAPA has finalized the acquisition of SELMAT, a Piedmonts' firm specialized in the same sector. This acquisition will enable SAPA to serve new market segments (industrial and commercial vehicles, farm machinery, and buses), enhance its know-how and industrial processes, and expand relations with the principal domestic and international carmakers (FCA, Volkswagen, Audi, Porsche and BMW).
As part of the initiative, SACE has guaranteed a €15 million seven-year bond issued by SAPA. The bond has been subscribed by Fondo Sviluppo Export, the export development fund created by SACE and managed by Amundi, which utilizes resources provided by SACE and the European Investment Bank.
"With SACE SIMEST we have finalized a major deal that will enable us to consolidate our leadership in Italy and pursue our growth process into new geographical areas," declared Giovanni Affinita, chief sales strategist and member of the Board of Directors of SAPA. "The new group will have sales of €300 million and more than 1,700 employees,"
Formed in 1974, the company has undertaken a development program over the years that has transformed it from a small artisan firm into an established industrial entity with six plants in Italy and Europe and over 1,000 employees, which, with the acquisition of SELMAT, will become 10 plants with over 1,700 employees.
Documents
Events
Check our up-to-date schedule of meetings, courses, seminars and workshops related to the world of SACE.
Media Gallery
Videos and photos to keep up-to-date with the latest news from SACE: interviews, presentations and much more besides.
Social Media
Social networks represent a privileged communication channel for SACE to maintain a constant contact with all stakeholders.
We are present on all major social platforms:
X: is our leading communication channel out there where we talk about all of our initiatives, operations with our customers and where we live our events live.
Facebook: On the page, given the vast and heterogeneous audience, we find in depth the stories of Italian companies we support all over the world and our insights on countries and sectors by our economists.
Linkedin: In this platform, which collects a professional audience, we publish all our economic studies and job ads.
Youtube: All our interviews to our customers, our people, our video tutorials from our economists, and success stories find room in our YouTube channel.
Would you like more information?