Press Releases and News
Discover what's new at SACE: the world of exports, the latest news and market scenarios, the trends in Italian industry and the most interesting success stories.
Deals
SACE
-
06 November 2017
SACE (CDP Group) for Italian exports to Turkey: with Intesa Sanpaolo and ING BANK Turkey, € 100 million for new infrastructure projects in İstanbul
SACE has guaranteed a € 100 million loan, issued by Intesa Sanpaolo Group and ING Bank A.Ş., in favor of the İstanbul Metropolitan Municipality (IMM), the largest of the 30 metropolitan municipalities and main economic and financial center of Turkey.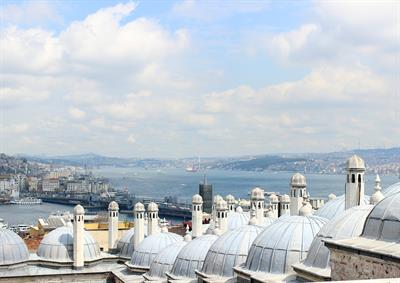 The credit line will help finance the IMM's € 2.75 billion investment plan for infrastructural works in the city of İstanbul, including the construction of the Eminönü-Alibeyköy tram line.
The initiative is the first of an increasingly proactive approach ("Push Strategy") introduced by SACE to support and strengthen the competitiveness of Italian exports to selected foreign buyers.
In order to facilitate Italian exporters to win projects, SACE will organize a meeting in its Milan offices between the management of IMM and Italian exporters, particularly SMEs, interested in working with the Turkish counterparty.
Turkey, where SACE has an office in İstanbul, is a priority market for Italian exports, which reached € 9.6 billion there in 2016 and, according to SACE projections, will grow by an average 3.8% to 2020.
Documents
Events
Check our up-to-date schedule of meetings, courses, seminars and workshops related to the world of SACE.
Media Gallery
Videos and photos to keep up-to-date with the latest news from SACE: interviews, presentations and much more besides.
Social Media
Social networks represent a privileged communication channel for SACE to maintain a constant contact with all stakeholders.
We are present on all major social platforms:
Twitter: is our leading communication channel out there where we talk about all of our initiatives, operations with our customers and where we live our events live.
Facebook: On the page, given the vast and heterogeneous audience, we find in depth the stories of Italian companies we support all over the world and our insights on countries and sectors by our economists.
Linkedin: In this platform, which collects a professional audience, we publish all our economic studies and job ads.
Youtube: All our interviews to our customers, our people, our video tutorials from our economists, and success stories find room in our YouTube channel.
Would you like more information?