Press Releases and News
Discover what's new at SACE: the world of exports, the latest news and market scenarios, the trends in Italian industry and the most interesting success stories.
Deals
SACE
-
29 November 2017
SACE (CDP Group) and BPER Banca for the SMEs of Southern Italy: together for the exports of Librandi Antonio and Nicodemo
BPER Banca and SACE, which with SIMEST form the export and internalization hub of the CDP Group, have finalized two deals with Librandi Antonio and Nicodemo for a total of € 350,000. The winery will use the resources to obtain raw materials necessary to accomplish orders for foreign customers.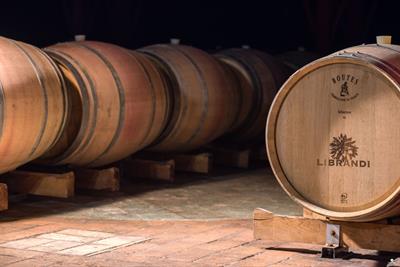 "The instruments used to sustain the financial needs of companies that – like ours – are commited to promoting Made in Italy products around the globe, are a important means to support international growth – stated Teresa Librandi, Head of Administration, Finance and Control of Librandi–. They are also indispensable for consolidating the positions acquired, particularly in an industry like ours, characterized by strong competition worldwide".
SACE, active in the territory with its Bari's office, and BPER Banca confirm not only their commitment to the agri-food, one of Italy's primary exporting sectors, but also their presence at the side to the SMEs of Southern Italy. This is a fundamental support for their internationalization and a sustain that lasts over time. The SME of Cirò Marina (KR) have benefited on other occasions from the guarantees offered by SACE, which have enabled it to expand its sales in markets such as the EU, Australia, United States and Asia.
Librandi Antonio and Nicodemo began its activity in the early '50s in the Cirò DOC area, becoming one the most successful wine-making firms in the South of Italy. It has received numerous awards over the years for its products. The company also conducts an intense R&D activity to improve the quality of its wines.
Documents
Events
Check our up-to-date schedule of meetings, courses, seminars and workshops related to the world of SACE.
Media Gallery
Videos and photos to keep up-to-date with the latest news from SACE: interviews, presentations and much more besides.
Social Media
Social networks represent a privileged communication channel for SACE to maintain a constant contact with all stakeholders.
We are present on all major social platforms:
Twitter: is our leading communication channel out there where we talk about all of our initiatives, operations with our customers and where we live our events live.
Facebook: On the page, given the vast and heterogeneous audience, we find in depth the stories of Italian companies we support all over the world and our insights on countries and sectors by our economists.
Linkedin: In this platform, which collects a professional audience, we publish all our economic studies and job ads.
Youtube: All our interviews to our customers, our people, our video tutorials from our economists, and success stories find room in our YouTube channel.
Would you like more information?