Press Releases and News
Discover what's new at SACE: the world of exports, the latest news and market scenarios, the trends in Italian industry and the most interesting success stories.
Deals
SACE
-
19 December 2017
With UniCredit and SACE, pasta Granoro reaches tables in 80 countries
UniCredit and SACE, which with SIMEST forms the export and internationalization hub of the CDP Group, have finalized a € 5 million deal to support the foreign expansion of Pastificio Attilio Mastromauro Granoro.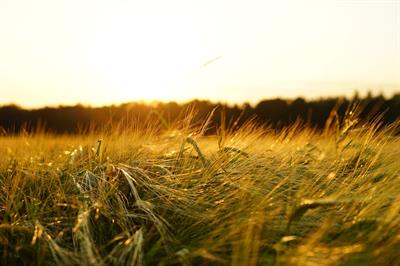 The line of credit, issued by UniCredit and guaranteed by SACE, is aimed to support the internationalization plan of the company. Specifically, the resources will be used to increase production capacity, renew plant, sustain advertising and R&D activities.
With these new resources, Pastificio Granoro can affirm its presence in established markets such as the United States, Canada, Brazil, South Africa, South Korea, European Union, Japan and Saudi Arabia while seeking to expand into new areas, particularly South America, Southeast Asia, Russia and China.
"In this year of the our 50th anniversary, we renew with growing enthusiasm our commitment, love and passion in our work, undertaking ever new challenges while preserving the values that our father Attilio impressed indelibly on our company: growth in production while maintaining the quality of our pasta – stated Marina Mastromauro, CEO of Pastificio Attilio Mastromauro Granoro S.r.l. –. It is a pact of trust with our consumers and toward Made in Italy which must be protected and enhanced. We go to the world and to new markets to take them the goodness of our beloved Apulia".
The deal was coordinated by the Area Corporate Puglia of UniCredit, with offices in Bari, and by the offices of SACE in Bari. With this initiative SACE and UniCredit confirm their support in favor of Italian agri-food companies, where the excellent quality of Made in Italy products put our country among the leading players in this sector.
In business since 1967, Pastificio Granoro is among the principal Italian pasta producers and its brand is known worldwide. Much of its sales come from exports, which reachs 80 countries. This is the result of synergy between technological excellence and a century-old tradition of master pasta-makers.
Documents
Events
Check our up-to-date schedule of meetings, courses, seminars and workshops related to the world of SACE.
Media Gallery
Videos and photos to keep up-to-date with the latest news from SACE: interviews, presentations and much more besides.
Social Media
Social networks represent a privileged communication channel for SACE to maintain a constant contact with all stakeholders.
We are present on all major social platforms:
Twitter: is our leading communication channel out there where we talk about all of our initiatives, operations with our customers and where we live our events live.
Facebook: On the page, given the vast and heterogeneous audience, we find in depth the stories of Italian companies we support all over the world and our insights on countries and sectors by our economists.
Linkedin: In this platform, which collects a professional audience, we publish all our economic studies and job ads.
Youtube: All our interviews to our customers, our people, our video tutorials from our economists, and success stories find room in our YouTube channel.
Would you like more information?