Press Releases and News
Discover what's new at SACE: the world of exports, the latest news and market scenarios, the trends in Italian industry and the most interesting success stories.
Deals
SACE
-
05 April 2018
With SACE (CDP Group), Toscotec exports tissue paper machinery to Argentina
SACE, which with SIMEST forms the export and internationalization hub of the CDP Group, has finalized a € 3 million deal to support Toscotec's exports to Argentina.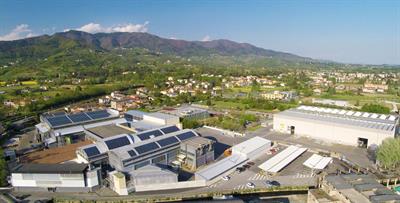 Specifically, with the support of SACE, the Lucca-based company has insured an order for tissue paper-making machinery for an Argentine company against the risk of default due to political and commercial events.
Toscotec, formed in 1948 inside the papermaking district of Lucca, is a leader in the production of machinery for processing tissue paper and paper for industrial uses. Innovation, technological know-how and eco-friendliness have always been the leading values of the company. In addition to its domestic facilities, Toscotec operates internationally through subsidiaries in China and the United States.
The company is a long-standing client of SACE SIMEST. In fact, Toscotec has been utilizing the export and internationalization support of SACE and SIMEST since 2005.
This initiative confirms the support of SACE to Italian companies desiring to approach the Argentine market. Even though that country offers, good prospects and opportunities for export and internationalization, its economy is still experiencing some difficulties. SACE estimates projected annual growth of 3.6% for Italian exports to Argentina to 2020, particularly in the sectors of capital machinery, renewable energy, construction, automotive and components, infrastructure, and oil & gas.
Documents
Events
Check our up-to-date schedule of meetings, courses, seminars and workshops related to the world of SACE.
Media Gallery
Videos and photos to keep up-to-date with the latest news from SACE: interviews, presentations and much more besides.
Social Media
Social networks represent a privileged communication channel for SACE to maintain a constant contact with all stakeholders.
We are present on all major social platforms:
X: is our leading communication channel out there where we talk about all of our initiatives, operations with our customers and where we live our events live.
Facebook: On the page, given the vast and heterogeneous audience, we find in depth the stories of Italian companies we support all over the world and our insights on countries and sectors by our economists.
Linkedin: In this platform, which collects a professional audience, we publish all our economic studies and job ads.
Youtube: All our interviews to our customers, our people, our video tutorials from our economists, and success stories find room in our YouTube channel.
Would you like more information?