Press Releases and News
Discover what's new at SACE: the world of exports, the latest news and market scenarios, the trends in Italian industry and the most interesting success stories.
Deals
SACE
-
30 October 2017
UniCredit and SACE (CDP Group) support Petti group's investments to growth in international markets
UniCredit has issued two loans in favor of Petti Group's companies for purchasing raw materials to introduce into their production process for foreign markets. The loans have been guaranteed by SACE, which with SIMEST forms the export and international hub of the CDP Group.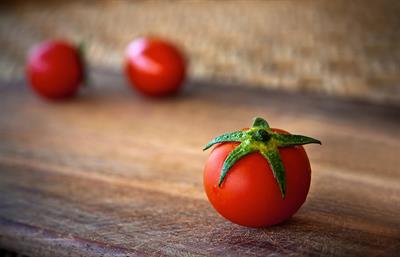 UniCredit has structured an € 8 million loan with a six-month grace period and an amortization period of six installments, covered by the revenue from sales in the foreign market.
This financing, coordinated by the Area Corporate Campania South Basilicata and Calabria with offices in Salerno and by the SACE office in Naples, is part of a 2017-2018 transformation plan undertaken by Petti S.p.A.
With this initiative, UniCredit and SACE confirm their commitment to Italian companies in the agri-food sector, industry where Made in Italy plays a prominent role worldwide.
The group, with sales volume of almost € 250 million in 2016, boasts an 80-year history of leadership and innovation in tomato processing. It is currently world leader in the export of tomato concentrate, with a 27% market share, and the leading Italian importer of product for reprocessing.
Development in production techniques and the decision to earmark the majority of the resources to upgrade the brand, have resulted in a production capacity of absolute value for both Petti S.p.A. and for subsidiary ITALIAN FOODS S.p.A. Through large investment, the Campania-based company has transformed itself into a new entrepreneurial entity, due in part to a stronger sales network in Italy and abroad.
"Thanks to the loan provided to the Petti group by UniCredit with the support of SACE – stated Antonio Petti, Sole Director of A. PETTI S.p.A. – We obtained the financial resources needed to further increase our penetration in foreign markets, especially those scarcely served, such as Israel, Australia, Belgium, Mexico and United States. The objective, especially for Italian Food's product range, is to make the Petti brand one of the principal brands of preserves tomato abroad, focusing on the high quality of the raw material, exclusively Tuscan, and the distinctive flavor provided by our exclusive low-temperature processing method, which preserves the color and flavor of freshly-harvested tomatoes."
Documents
Events
Check our up-to-date schedule of meetings, courses, seminars and workshops related to the world of SACE.
Media Gallery
Videos and photos to keep up-to-date with the latest news from SACE: interviews, presentations and much more besides.
Social Media
Social networks represent a privileged communication channel for SACE to maintain a constant contact with all stakeholders.
We are present on all major social platforms:
X: is our leading communication channel out there where we talk about all of our initiatives, operations with our customers and where we live our events live.
Facebook: On the page, given the vast and heterogeneous audience, we find in depth the stories of Italian companies we support all over the world and our insights on countries and sectors by our economists.
Linkedin: In this platform, which collects a professional audience, we publish all our economic studies and job ads.
Youtube: All our interviews to our customers, our people, our video tutorials from our economists, and success stories find room in our YouTube channel.
Would you like more information?