Press Releases and News
Discover what's new at SACE: the world of exports, the latest news and market scenarios, the trends in Italian industry and the most interesting success stories.
Deals
SACE
-
14 September 2017
SACE (CDP Group) for the SMEs: Calabrian Oleifici Sità exports olive oil to India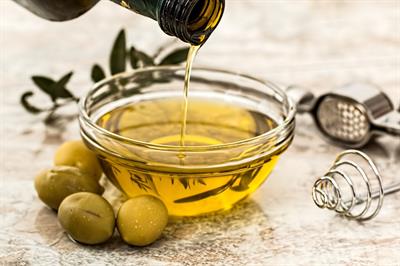 With the support of SACE, which with SIMEST forms the export and internationalization hub of the CDP Group, Calabrian Oleifici Sità has insured its olive oil's supplies to India for an amount of € 150,000.
SACE has allowed Oleifici Sità to offer its Indian customers competitive payment delays, ensuring insuring itself against the risk of default due to commercial and political events.
The transaction confirms SACE and SIMEST's commitment to Southern Italian SMEs. This is a long-lasting support, a key aspect for small and medium size companies. In the last two years, Oleifici Sità has provided four insurance policies with SACE, all addressed to exports to India: these operations have enabled the Calabrian SME to expand their business towards a promising new market.
The company, which is based in Agnana Calabra (Reggio Calabria) and has been managed by the Sità family for four generations, exports olive oil worldwide. Its strong international vocation is also proven by the fact that 85% of its turnover comes from export activities in more than 50 countries.
With 3.3 billion of goods exported in 2016, India is ahigh-priority market that still has a great potential opportunities for Italian businesses. Not surprisingly, SACE, in its Annual Export Report, includes the country among the 15 most potential geographies for Italian exports over the next four years, with an average annual growth rate of 6.2%. Capital machinery, automotive, infrastructures, buildings and renewable energy are the sectors which will offer the best opportunities.
Documents
Events
Check our up-to-date schedule of meetings, courses, seminars and workshops related to the world of SACE.
Media Gallery
Videos and photos to keep up-to-date with the latest news from SACE: interviews, presentations and much more besides.
Social Media
Social networks represent a privileged communication channel for SACE to maintain a constant contact with all stakeholders.
We are present on all major social platforms:
Twitter: is our leading communication channel out there where we talk about all of our initiatives, operations with our customers and where we live our events live.
Facebook: On the page, given the vast and heterogeneous audience, we find in depth the stories of Italian companies we support all over the world and our insights on countries and sectors by our economists.
Linkedin: In this platform, which collects a professional audience, we publish all our economic studies and job ads.
Youtube: All our interviews to our customers, our people, our video tutorials from our economists, and success stories find room in our YouTube channel.
Would you like more information?