Press Releases and News
Discover what's new at SACE: the world of exports, the latest news and market scenarios, the trends in Italian industry and the most interesting success stories.
Deals
SACE
-
21 December 2017
SACE (CDP Group): Fondo Sviluppo Export underwrites a € 10 million bond issued by Proma S.p.A.
Fondo Sviluppo Export, the fund created by SACE (CDP Group) and managed by Amundi SGR, has subscribed a € 10 million bond issued by Proma S.p.A. of Caserta, a leader in the automotive components sector.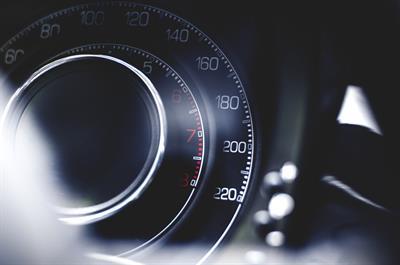 The six-year bonds are fully guaranteed by SACE, which with SIMEST forms the export and internationalization hub of the CDP Group, and were underwritten by Fondo Sviluppo Export, utilizing resources provided by SACE and the European Investment Bank.
Proma will use the proceeds of the issue to support its international growth programs, primarily to bolster the group's presence in Latin America, North America and the Asian countries, ramp up domestic and foreign production sites, and sustain R&D activities.
"With this initiative, the Proma group continues its strategy to diversify sources offinancing." declared Vincenzo Nunziata, general manager of the Proma group, "utilizing capital market debt transactions, in this case with the support of an internationally important partner like SACE SIMEST."
"With this transaction, we are supporting Proma, an important force in the Campania Region, in a medium/long-term project," declared Livio Mignano, Head of the SACE's Domestic Network. "The capital market offers interesting opportunities for those dynamic, reactive companies that wish to use different financing solutions to breathe life into their investment plans."
Active since 1980 in Italy, and from the '90s in international markets, Proma is a leader in the cold stamping of steel for the auto sector, specialized in metallic structures for seats, and is present with 23 production facilities in the LATAM and EMEA areas and in Italy with plants and two R&D and testing centers. The company boasts the principal world automakers among its customers.
Proma is a longstanding client of SACE SIMEST and has found them to be valuable partners for developing business abroad, concluding major projects in Brazil, Argentina, Poland and Serbia. It has also benefited from a capital increase of 11 million from SIMEST, through the purchase of an equity interest, and concluded a collaboration agreement with SACE and SIMEST to support the SMEs in the supply chain.
Fondo Sviluppo Export is a fund created by SACE (CDP Group) and managed by Amundi SGR S.p.A. that opens the capital market to Italian exporters, and has € 350 million at its disposal, € 175 million of it provided by SACE and another € 175 million financed by the European Investment Bank with the guarantee of SACE. The fund, reserved to professional investors, is dedicated to investments in secured and unsecured bonds with fixed or floating coupon rates and repayment in installments or at maturity, issued by unlisted Italian companies with an export and internationalization calling. A broad range of activities can be financed through the issues underwritten by the fund: from direct investments abroad, such as acquisitions, mergers, and joint ventures, investments in Italy, expenditures to purchase or renew plant and machinery, and for communication and marketing activities.
In this initiative, SACE and Fondo Sviluppo Export were assisted by the law firm of Chiomenti and Proma by Latham & Watkins.
Documents
Events
Check our up-to-date schedule of meetings, courses, seminars and workshops related to the world of SACE.
Media Gallery
Videos and photos to keep up-to-date with the latest news from SACE: interviews, presentations and much more besides.
Social Media
Social networks represent a privileged communication channel for SACE to maintain a constant contact with all stakeholders.
We are present on all major social platforms:
X: is our leading communication channel out there where we talk about all of our initiatives, operations with our customers and where we live our events live.
Facebook: On the page, given the vast and heterogeneous audience, we find in depth the stories of Italian companies we support all over the world and our insights on countries and sectors by our economists.
Linkedin: In this platform, which collects a professional audience, we publish all our economic studies and job ads.
Youtube: All our interviews to our customers, our people, our video tutorials from our economists, and success stories find room in our YouTube channel.
Would you like more information?