Press Releases and News
Discover what's new at SACE: the world of exports, the latest news and market scenarios, the trends in Italian industry and the most interesting success stories.
Various
SACE
-
20 February 2018
SACE (CDP Group): Dario Liguti is appointed the New Chief Underwriting and Business Innovation Officer
From 15th March, Dario Liguti will be the new Chief Underwriting and Business Innovation Officer of SACE, which with SIMEST forms the export and internationalization hub of the CDP Group.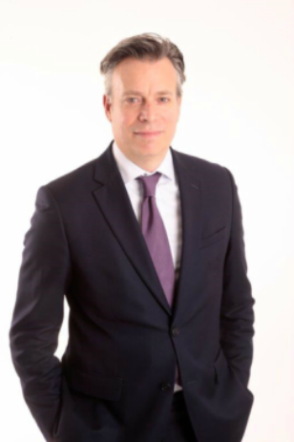 Liguti, 49, with a degree in Business Administration from Bocconi University Milan and a master from the London School of Economics and Leicester University, joins the SACE team after 11 years in General Electric. At GE he was responsible for project financing activities, corporate strategy & business development, corporate finance and investment banking, later serving as global head of government and export finance, managing the company's relations with the export credit agencies and international financial institutions. He previously worked at Council of Europe Development Bank and with the European Commission. He has mostly worked abroad, in France, Switzerland, Russia, the United Kingdom and the United States.
"We are pleased to welcome Dario to our team," declared SACE CEO, Alessandro Decio. "His experience abroad, his knowledge of the insurance-financial needs of large international organizations, and his enthusiasm will enhance our team, of which we are proud and which has contributed significantly to the achievement of important business goals."
Liguti, who succeeds Alessandra Ricci, appointed CEO of SIMEST last October, will be managing a highly professional area of SACE responsible for activities of the underwriting process, developing new products and leading the company innovation and digitization program.
Documents
Events
Check our up-to-date schedule of meetings, courses, seminars and workshops related to the world of SACE.
Media Gallery
Videos and photos to keep up-to-date with the latest news from SACE: interviews, presentations and much more besides.
Social Media
Social networks represent a privileged communication channel for SACE to maintain a constant contact with all stakeholders.
We are present on all major social platforms:
X: is our leading communication channel out there where we talk about all of our initiatives, operations with our customers and where we live our events live.
Facebook: On the page, given the vast and heterogeneous audience, we find in depth the stories of Italian companies we support all over the world and our insights on countries and sectors by our economists.
Linkedin: In this platform, which collects a professional audience, we publish all our economic studies and job ads.
Youtube: All our interviews to our customers, our people, our video tutorials from our economists, and success stories find room in our YouTube channel.
Would you like more information?