Press Releases and News
Discover what's new at SACE: the world of exports, the latest news and market scenarios, the trends in Italian industry and the most interesting success stories.
Deals
SACE
-
07 December 2017
SACE (CDP Group): € 125 million to finance the supply contracts of 40 Italian companies to the Aluminium Bahrain B.S.C. (Alba), home of Line Expansion Project
With a commitment of € 125 million, SACE (CDP Group) is supporting the financing of a power project in favor of Aluminium Bahrain B.S.C. (Alba), in order to cover supply contracts assigned to GE Power and Gama Power Systems ("GE-Gama") consortium for the construction of a new power station, Power Station 5, in the Kingdom of Bahrain.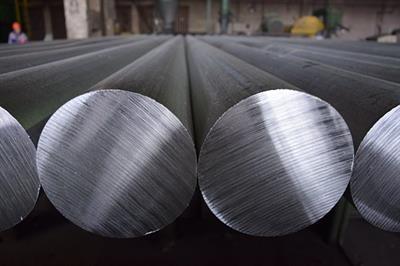 GE-Gama consortium will provide gas turbines, engineering and design services for the combined-cycle gas-fed power station which will be connected with Alba's Line 6 Expansion Project. SACE's role is to support the subcontracts assigned to 40 Italian companies, mostly SMEs, specialized in machinery and components for the energy sector.
With an approximate total investment of USD 3 billion, once completed, the new Alba plant will be the world's largest single-site smelter (with 1.5 million tonnes/year). It will strengthen the economy of the country, attracting huge foreign investments in the industry.
Despite a lull in the previous two years, the Bahraini economy grew at a 3% rate in 2016, with average projections of 2% for forthcoming years. Italian exports to the country doubled last year (+ 56%), but the volume is still at modest levels (€ 123 million). Bahrain is among the most differentiated economies in the Gulf Cooperation Council and offers a great potential to Italian companies, especially in the energy, infrastructure, fashion and luxury goods sectors.
Documents
Events
Check our up-to-date schedule of meetings, courses, seminars and workshops related to the world of SACE.
Media Gallery
Videos and photos to keep up-to-date with the latest news from SACE: interviews, presentations and much more besides.
Social Media
Social networks represent a privileged communication channel for SACE to maintain a constant contact with all stakeholders.
We are present on all major social platforms:
X: is our leading communication channel out there where we talk about all of our initiatives, operations with our customers and where we live our events live.
Facebook: On the page, given the vast and heterogeneous audience, we find in depth the stories of Italian companies we support all over the world and our insights on countries and sectors by our economists.
Linkedin: In this platform, which collects a professional audience, we publish all our economic studies and job ads.
Youtube: All our interviews to our customers, our people, our video tutorials from our economists, and success stories find room in our YouTube channel.
Would you like more information?