PRESENTING THE NEW SACE APP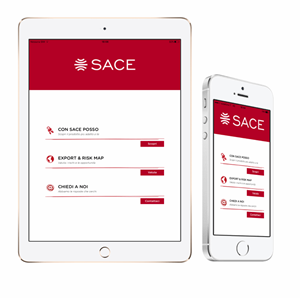 With the SACE app, you will always have at your disposal a simple and user-friendly tool to analyse the risks and best export opportunities for your business in over 200 countries.
Thanks to our interactive maps, you can:
discover, through the SACE Export Opportunity Index, which countries and which industries offer the best opportunities for your exports;
read up the statistics on Italian exports and forecasts for the coming years processed by the SACE Market Research Office;
receive feedback on the different types of risk to which your company will be exposed by working abroad.
Through the app, with a simple click you will also be able to identify SACE's insurance and financial solutions supporting the growth plans of your company in Italy and worldwide.
Download the app
The SACE Group Annual Review is the story of our 2022 lived alongside businesses in Italy and around the world.