Press Releases and News
Discover what's new at SACE: the world of exports, the latest news and market scenarios, the trends in Italian industry and the most interesting success stories.
Deals
SACE
-
23 July 2018
More color in international markets with Durst Phototechnik
SACE SIMEST, the export and internationalization hub of the CDP Group, has finalized two transactions worth € 1 million to support exports to Croatia and India by Durst, a world leader in the production of printing systems for industrial applications.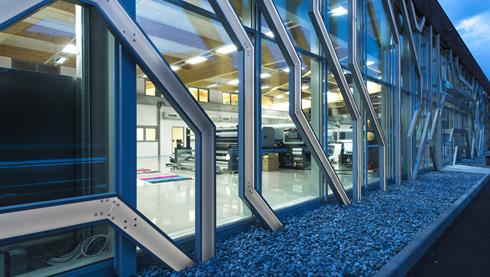 Specifically, SACE has insured the export by Durst of large-format printers for industrial applications to Croatia and inkjet systems for the digital production of super-elastic fashion fabrics in India. In both transactions, concluded directly online at sacesimest.it, the company covered the risk of default due to political and commercial events.
"Thanks to the insurance-financial support of SACE, we have been able to generate business in countries where we would otherwise have been unable to operate, or not without high risk," declared Christoph Gamper, Chief Executive Officer of Durst. "Our cooperation with the SACE SIMEST Hub is proceeding smoothly."
Formed in 1936 by brothers Julius and Gilibert Durst, the company has become an important international presence with solid roots in Tyrol. Faithful to its tradition as a family-run company, Durst is a world leader in the production of advanced digital printing systems and technologies for industrial production processes. At its headquarters in Brixen, the company has an important R&D center where it develops innovative products, while at the international level it has subsidiaries elsewhere in Europe and in Malaysia, India and the United States.
These transactions confirm SACE's support to Italian companies in the most promising foreign markets: closer, more consolidated areas such as Croatia and more remote, complex markets like India, where there is still ample room for penetration by Made in Italy, especially in the various sectors of capital machinery, also in light of the "Make in India" program launched in 2017.
Documents
Events
Check our up-to-date schedule of meetings, courses, seminars and workshops related to the world of SACE.
Media Gallery
Videos and photos to keep up-to-date with the latest news from SACE: interviews, presentations and much more besides.
Social Media
Social networks represent a privileged communication channel for SACE to maintain a constant contact with all stakeholders.
We are present on all major social platforms:
Twitter: is our leading communication channel out there where we talk about all of our initiatives, operations with our customers and where we live our events live.
Facebook: On the page, given the vast and heterogeneous audience, we find in depth the stories of Italian companies we support all over the world and our insights on countries and sectors by our economists.
Linkedin: In this platform, which collects a professional audience, we publish all our economic studies and job ads.
Youtube: All our interviews to our customers, our people, our video tutorials from our economists, and success stories find room in our YouTube channel.
Would you like more information?