Press Releases and News
Discover what's new at SACE: the world of exports, the latest news and market scenarios, the trends in Italian industry and the most interesting success stories.
Deals
SACE
-
21 February 2018
Kiton Fabrics Warm International Markets
SACE, which with SIMEST forms the export and internationalization hub of the CDP Group, has insured a € 1 million loan issued by Crédit Agricole Italia Banking Group earmarked to support the international market growth of Lanificio Carlo Barbera, a SME of the Kiton group specialized in the production of high-quality fabrics. The fibers produced by the company, acquired by Kiton in 2010, are designed for some of the most important men's fashion brands worldwide. In the past, the Campania-based firm had benefit from the support of SIMEST to open some flagship stores in South Korea.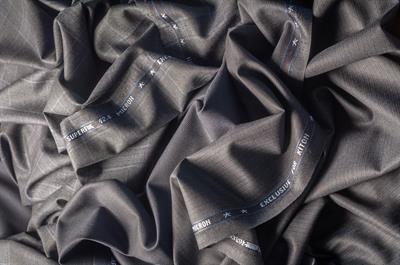 "The current investments in our subsidiary Lanificio Carlo Barbera," declared Maria Giovanna Paone, CEO of Ciro Paone, "represent an effective upstream integration of our production chain. It was a fine business decision to acquire a historical fabric supplier for our group. The looms of Lanificio Carlo Barbera produce the textiles that will give life to the prestigious Kiton apparel."
"Assisting a historic company like Kiton confirms the commitment of SACE SIMEST toward a quality business that makes Made in Italy famous around the globe," declared Simonetta Acri, Chief Sales Officer of SACE. Through its Naples office, the export and internationalization hub serves more than 1,000 companies in Campania alone and just in the first half of 2017 mobilized over € 400 million in resources to support the international development of the region's firms. We are ready to support many other companies that wish to follow the trail blazed by Kiton."
"Crédit Agricole has proven in recent years to be a privileged partner of excellent companies with a strong internationalization calling," declared Alessio Foletti, manager of the Business Banking Division of the Crédit Agricole Italia Banking Group. "The typical creativity of companies belonging to the fashion sector like Kiton is one of the principal drivers for growth of the Italian economic system. Our group confirms its response to companies wishing to undertake economic expansion plans in new markets, also through the development of innovative products and processes."
Ciro Paone, founder of Kiton, has been producing quality apparel and accessories since 1958 with the goal of exporting the values of elegance and fine dress typical of European tradition. In order to keep the Neapolitan tailoring tradition alive, in 2001 Ciro Paone created a school of high tailoring to train young tailors and promote generational turnover within the company, which currently employees 500 tailors of proven professionality. Today Kiton is a successful company where over 800 people work, and which has more than 50 flagship stores in 15 countries and with an ambitious program of new openings for coming years.
Campania is confirmed as the no. 1 exporting region in southern Italy. After a good 2015 (+ 2.5%) and excellent 2016 (+ 3.8%, more than triple the national average), regional exports grew by 2.1% in the first nine months of 2017.
Documents
Events
Check our up-to-date schedule of meetings, courses, seminars and workshops related to the world of SACE.
Media Gallery
Videos and photos to keep up-to-date with the latest news from SACE: interviews, presentations and much more besides.
Social Media
Social networks represent a privileged communication channel for SACE to maintain a constant contact with all stakeholders.
We are present on all major social platforms:
X: is our leading communication channel out there where we talk about all of our initiatives, operations with our customers and where we live our events live.
Facebook: On the page, given the vast and heterogeneous audience, we find in depth the stories of Italian companies we support all over the world and our insights on countries and sectors by our economists.
Linkedin: In this platform, which collects a professional audience, we publish all our economic studies and job ads.
Youtube: All our interviews to our customers, our people, our video tutorials from our economists, and success stories find room in our YouTube channel.
Would you like more information?