Press Releases and News
Discover what's new at SACE: the world of exports, the latest news and market scenarios, the trends in Italian industry and the most interesting success stories.
Deals
SACE
-
31 August 2017
CDP Group: a 300-million-dollar loan for the first phase of the Meydan One Mall in Dubai realized by Salini Impregilo
The CDP group is supporting through a 300 million dollar loan the supply contracts assigned to Salini Impregilo in order to complete the first phase of the upcoming Meydan One Mall in Dubai, UAE.
The credit line, issued by CDP, Standard Chartered and UBI Banca is totally guaranteed by SACE, with interest rate make-up provided by SIMEST.
Meydan Group has been commissioned to build a new Mall worth 1.5 billion dollars. The project is part of a larger initiative which includes the construction of a great residential, commercial and touristic complex. As part of the first phase, Meydan One Mall will be ready for the launch of Expo Dubai 2020.
With this transaction, the CDP Group is involved in its first real estate project in the United Arab Emirates, confirming its support to the international growth of major Italian groups which are active in large projects worldwide.
The real estate sector in the UAE is expected to achieve a significant growth especially for what concerns the retail and hotel segments, due to the rising consumer spending (+6.5% annual average in the next four years, for over € 250 billion in 2020) and to the flow of tourism (+7.9% annual average in 2017-2020 in the UAE if compared with a 4.8% growth in the whole Middle East Gulf Area). In particular, Expo Dubai 2020 will be a powerful catalyst for development in real estate and infrastructures, even once the event will be concluded, due to the massive public investments in line with the UAE Vision 2021 government plan and to the engagement of foreign investors in a few key projects. The CDP Group has already showed its interest in supporting potential Italian deals.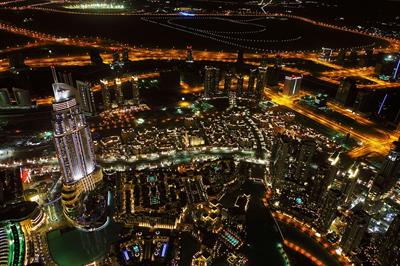 Documents
Events
Check our up-to-date schedule of meetings, courses, seminars and workshops related to the world of SACE.
Media Gallery
Videos and photos to keep up-to-date with the latest news from SACE: interviews, presentations and much more besides.
Social Media
Social networks represent a privileged communication channel for SACE to maintain a constant contact with all stakeholders.
We are present on all major social platforms:
Twitter: is our leading communication channel out there where we talk about all of our initiatives, operations with our customers and where we live our events live.
Facebook: On the page, given the vast and heterogeneous audience, we find in depth the stories of Italian companies we support all over the world and our insights on countries and sectors by our economists.
Linkedin: In this platform, which collects a professional audience, we publish all our economic studies and job ads.
Youtube: All our interviews to our customers, our people, our video tutorials from our economists, and success stories find room in our YouTube channel.
Would you like more information?