Press Releases and News
Discover what's new at SACE: the world of exports, the latest news and market scenarios, the trends in Italian industry and the most interesting success stories.
Deals
SACE
-
04 April 2018
Camozzi: dual initiative with the SACE SIMEST Hub (CDP Group) to grow in Italy and abroad
The export and internationalization hub of the CDP Group, formed by SACE and SIMEST, supports the international development of Camozzi, a Brescia-based company in industrial automation, machine tools, textile machinery, fusions and processing as well as digital and IoT solutions. That can be possible through the subscription of a bond and through equity investment.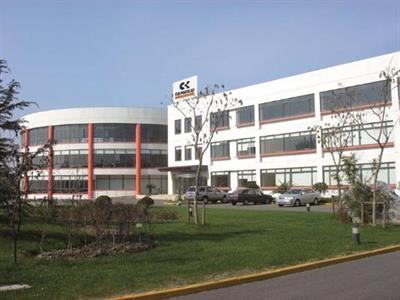 The Fondo Sviluppo Export, created by SACE and managed by Amundi SGR, has subscribed a € 12,5 million bond issued by Camozzi. The six-year bond is fully guaranteed by SACE and subscribed by the Fondo Sviluppo Export utilizing resources provided by SACE and by the European Investment Bank. Camozzi will utilize the proceeds from the issue to support its development in international markets, especially Ukraine, United States, China, and Russia.
SIMEST also intends to invest € 4.7 million in two companies located in China near Shanghai specialized in components for automation systems, wholly-owned by the Camozzi group. The investment will also have positive fallout in Italy, generating increased demand for the components produced in the Camozzi plants in northern Italy.
"Growth in international markets is a goal that the group has pursued since its early days in business," declared Lodovico Camozzi, chairman of the Camozzi group. "The support of SACE and the investment by SIMEST in the Chinese companies strengthens us institutionally and financially and enables us to be even more competitive in the international markets. Today we are present with offices in 26 countries and export more than 80% of our sales to 75 countries."
Camozzi is one of the primary clients of SACE and SIMEST in Lombardy, a region where nearly 6,000 companies are served through their Milan and Brescia offices: over € 3,5 billion in resources were mobilized in 2017 to support the international development of companies in the region.
SACE and Amundi were assisted in this initiative by the firm of Legance Avvocati Associati and Camozzi by the firm of Craca Di Carlo Guffanti Pisapia Tatozzi & Associati.
Documents
Events
Check our up-to-date schedule of meetings, courses, seminars and workshops related to the world of SACE.
Media Gallery
Videos and photos to keep up-to-date with the latest news from SACE: interviews, presentations and much more besides.
Social Media
Social networks represent a privileged communication channel for SACE to maintain a constant contact with all stakeholders.
We are present on all major social platforms:
X: is our leading communication channel out there where we talk about all of our initiatives, operations with our customers and where we live our events live.
Facebook: On the page, given the vast and heterogeneous audience, we find in depth the stories of Italian companies we support all over the world and our insights on countries and sectors by our economists.
Linkedin: In this platform, which collects a professional audience, we publish all our economic studies and job ads.
Youtube: All our interviews to our customers, our people, our video tutorials from our economists, and success stories find room in our YouTube channel.
Would you like more information?