Press Releases and News
Discover what's new at SACE: the world of exports, the latest news and market scenarios, the trends in Italian industry and the most interesting success stories.
Deals
SACE
-
03 January 2018
An Italian ice cream plant in the Mongolian steppe
SACE, which with SIMEST forms the export and internationalization pole of the CDP Group, has guaranteed the exports of Technogel for a value of € 665,000, thus confirming its support to companies that enhance the image of Made in Italy in new markets, expanding the range of Italian exports.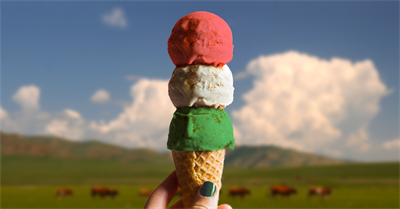 The Bergamo-based company, also supported by SIMEST through a loan committed to the finance participation in international trade shows, will export a complete plant to produce high-quality ice cream in the Asian country.
"Our profitable collaboration with SACE continues"– declared Nicola Iannucci, Sales Manager of Technogel. "Thanks to this important financial instrument, we have opened new markets for our machinery and this contract will be joined by others in the future."
The territory of Bergamo is confirmed one of the areas to great export vocation in Lombardy, region where the hub SACE SIMEST, through its offices, helps more than 5,000 companies. Just in the first half of 2017, the hub mobilized resources for a value of over € 6 billion to support their international development.
Technogel has been manufacturing plant and machinery to produce ice cream for over 60 years. Due in part to its extensive sales network, the Bergamo-based firm has exported to more than 60 countries. The company has branches in the United States, Argentina, Brazil, and the Middle East, as well as a widespread network of agents and collaborators in Italy and around the world.
Documents
Events
Check our up-to-date schedule of meetings, courses, seminars and workshops related to the world of SACE.
Media Gallery
Videos and photos to keep up-to-date with the latest news from SACE: interviews, presentations and much more besides.
Social Media
Social networks represent a privileged communication channel for SACE to maintain a constant contact with all stakeholders.
We are present on all major social platforms:
X: is our leading communication channel out there where we talk about all of our initiatives, operations with our customers and where we live our events live.
Facebook: On the page, given the vast and heterogeneous audience, we find in depth the stories of Italian companies we support all over the world and our insights on countries and sectors by our economists.
Linkedin: In this platform, which collects a professional audience, we publish all our economic studies and job ads.
Youtube: All our interviews to our customers, our people, our video tutorials from our economists, and success stories find room in our YouTube channel.
Would you like more information?