Press Releases and News
Discover what's new at SACE: the world of exports, the latest news and market scenarios, the trends in Italian industry and the most interesting success stories.
Agreements
SACE
-
25 September 2018
A Goldmine of Export and Internationalization Opportunities
SACE SIMEST, the export and internationalization hub of the CDP Group, and Assomineraria, affiliate of Confindustria with over 140 member companies operating in the exploration and production of hydrocarbons and geothermal energy and minerals for industry, as well as the supply chain of associated goods and services, have signed an important agreement of collaboration to support the growth of Assomineraria members in high-potential markets.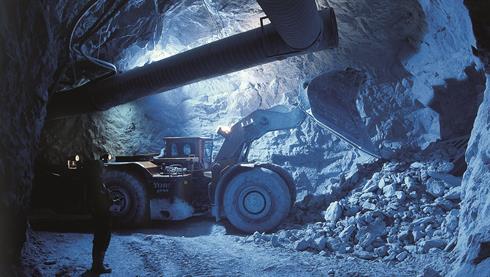 Through this agreement, member firms have access at special conditions to the insurance-financial solutions of the SACE SIMEST Hub for projects of internationalization and growth in international markets. As part of this partnership, SACE SIMEST and Assomineraria also undertake to organize periodic informative meetings with companies interested in learning more about export and internationalization supports, as well as events focused on business opportunities to assist member companies in obtaining new contracts in international markets.
"In an increasing complex international context, the best way to operate safely in the international markets is providing the proper tools to Italian excellences," declared Simonetta Acri, Chief Sales Officer of SACE. "The SACE SIMEST Hub plays an extremely important role in supporting companies seeking to be more competitive in the world. The agreement with Assomineraria moves in this direction and confirms our commitment to offer members all the instruments to grow globally and make exports an essential source for the country."
"In a constantly changing international context, the agreement with SACE SIMEST is an important instrument to support the Italian supply chain of Assomineraria," declared Luigi Ciarrocchi, President of the Association. "Our association firmly believes in creating instruments and networks useful to the companies in the Italian supply chain in international markets. This agreement strengthens the competitiveness of our companies in countries intent on exploiting their underground resources: an increasingly challenging market."
The SACE SIMEST Hub stresses its attention for all the sectors of Made in Italy, in this case the mineral and extractive cluster, not only to manage the risks associated with operations and support for growth in foreign markets but also to promote Italian companies with major global buyers interested in finding new suppliers. With this objective, the SACE SIMEST Hub will be organizing business matching events for the end of October to enhance the image of Italian companies in the competitive international panorama.
The agreement was signed by Simonetta Acri, Chief Sales Officer of SACE, and Luigi Ciarrocchi, President of Assomineraria.
Photo courtesy of Assomineraria
Documents
Events
Check our up-to-date schedule of meetings, courses, seminars and workshops related to the world of SACE.
Media Gallery
Videos and photos to keep up-to-date with the latest news from SACE: interviews, presentations and much more besides.
Social Media
Social networks represent a privileged communication channel for SACE to maintain a constant contact with all stakeholders.
We are present on all major social platforms:
X: is our leading communication channel out there where we talk about all of our initiatives, operations with our customers and where we live our events live.
Facebook: On the page, given the vast and heterogeneous audience, we find in depth the stories of Italian companies we support all over the world and our insights on countries and sectors by our economists.
Linkedin: In this platform, which collects a professional audience, we publish all our economic studies and job ads.
Youtube: All our interviews to our customers, our people, our video tutorials from our economists, and success stories find room in our YouTube channel.
Would you like more information?