Press Releases and News
Discover what's new at SACE: the world of exports, the latest news and market scenarios, the trends in Italian industry and the most interesting success stories.
Deals
SACE
-
15 November 2016
€ 25 million from SACE (Cdp Group) and Crédit Agricole Cariparma for the growth of Eldor Corporation in the United States
SACE (Cassa depositi e Prestiti Group) and Crédit Agricole Cariparma join forces again to assist the international growth of Italian companies. This latest initiative concerns a € 25 million loan to Eldor Corporation, a Como-based company specialized in the automotive sector, leader in the design and production of ignition systems, engine central control units, and systems for hybrid and electric vehicles for the major world automakers.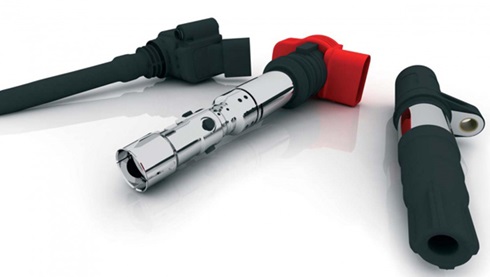 The purpose of the € 25 million loan, issued by Crédit Agricole Cariparma and guaranteed by SACE for 50%, is to support the development of Eldor especially in the United States, where a new manufacturing facility will be built in Virginia: a production hub for the NAFTA countries (U.S., Canada and Mexico) and one of the areas of greatest potential demand for the automotive industry.
Eldor represents the Italian excellence in electronics and contributes to environmental sustainability by developing and producing high-tech systems for vehicle electrification. The group has three R&D centers in Italy and four production sites in Italy, Turkey, China and Brazil, as well as technical-commercial centers in the U.S., China, Japan and Germany.
With this joint initiative, SACE and Crédit Agricole Cariparma confirm their role as privileged partners for the international growth of Italian companies.
Documents
Events
Check our up-to-date schedule of meetings, courses, seminars and workshops related to the world of SACE.
Media Gallery
Videos and photos to keep up-to-date with the latest news from SACE: interviews, presentations and much more besides.
Social Media
Social networks represent a privileged communication channel for SACE to maintain a constant contact with all stakeholders.
We are present on all major social platforms:
Twitter: is our leading communication channel out there where we talk about all of our initiatives, operations with our customers and where we live our events live.
Facebook: On the page, given the vast and heterogeneous audience, we find in depth the stories of Italian companies we support all over the world and our insights on countries and sectors by our economists.
Linkedin: In this platform, which collects a professional audience, we publish all our economic studies and job ads.
Youtube: All our interviews to our customers, our people, our video tutorials from our economists, and success stories find room in our YouTube channel.
Would you like more information?