Press Releases and News
Discover what's new at SACE: the world of exports, the latest news and market scenarios, the trends in Italian industry and the most interesting success stories.
Financials
SACE
-
16 March 2016
2015 draft financial statements approved: net profit to € 407 million (+ 6%)
The Board of Directors of SACE, a CDP group company, in its meeting today chaired by Giovanni Castellaneta, approved the draft financial statements for the year ended 31 December 2015.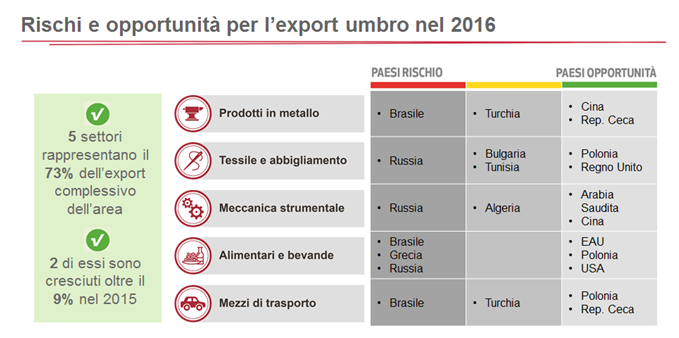 In a macroeconomic context marked by a slowdown in the emerging countries, declining commodity prices, and a slight improvement in the advanced economies, SACE increased its support to the international competitiveness of companies. These results exceed all the business plan objectives and confirm the financial solidity of SACE and its continuing support to the internationalisation of an increasing number of companies.
"Thanks to the process of transformation begun in 2004, SACE today is a market best practice among the export credit agencies both for quality, transparency and balance sheet solidity," commented Alessandro Castellano, CEO of SACE. "The financial performance in 2015, achieved under highly complex market conditions, reflects the validity of our business model and its sustainability over the long term".
Download the complete press release
Documents
Events
Check our up-to-date schedule of meetings, courses, seminars and workshops related to the world of SACE.
Media Gallery
Videos and photos to keep up-to-date with the latest news from SACE: interviews, presentations and much more besides.
Social Media
Social networks represent a privileged communication channel for SACE to maintain a constant contact with all stakeholders.
We are present on all major social platforms:
X: is our leading communication channel out there where we talk about all of our initiatives, operations with our customers and where we live our events live.
Facebook: On the page, given the vast and heterogeneous audience, we find in depth the stories of Italian companies we support all over the world and our insights on countries and sectors by our economists.
Linkedin: In this platform, which collects a professional audience, we publish all our economic studies and job ads.
Youtube: All our interviews to our customers, our people, our video tutorials from our economists, and success stories find room in our YouTube channel.
Would you like more information?