The UN sustainable development goals (SDG)
To make our commitment to the SDGs concrete, we focused on the following five objectives: health and well-being, gender equality, decent work and economic growth, reducing inequalities and responsible consumption and production.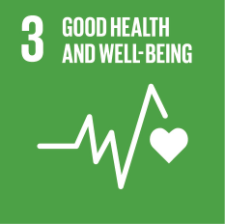 Our people are important and their well-being is the key to our success. For this reason, we offer employees a stimulating and welcoming work environment that takes into account the right balance between professional and private life.

INITIATIVES
Smart working
Support for parenting
Certification of the international standard UNI ISO 45001:2018 for the management of safety and health of workers
Oncological check up and blood donation
School member contribution
Fitness area
Partnership with HRC Academy, an HR Global Community that brings together Human Resources professionals, promoting problem solving, benchmarking, networking, the exchange of knowledge and skills on HR issues.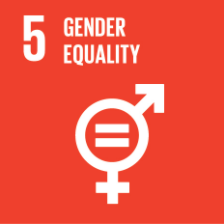 We promote and protect gender equality to enhance and develop the talents of all employees without distinction. Through targeted initiatives we aim to improve the selection and recruitment processes, to promote the development and management of people to meet the needs of each employee.

INITIATIVES
Membership with "Valore D", the first business association in Italy that for 10 years has been committed to gender balance and an inclusive culture in organizations and in our country.
Partnership with "Young Women Network", which brings together talented young women with the aim of promoting training activities and opportunities, networking, mentoring, knowledge sharing.

Membership with "Parks Liberi e Uguali", association of employers that helps companies to realize the business potential related to inclusive strategies of LGBT diversity.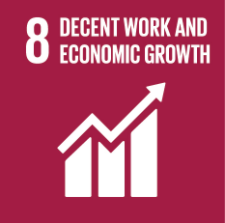 For Italian companies we are the reference point for supporting exports and internationalization, the fundamental engine of economic growth. We finance the country's real economy and contribute to the relaunch of the national economy, while ensuring the full economic sustainability of our business model.

INITIATIVES
93 billion euros of deployed resources by SACE and SIMEST to support the export and internationalization of Italian companies from 2016 to 2019
During the 2020 Covid pandemic we have given continuous support to Italian companies in a context of profound uncertainty through strategic liquidity support and medium / long-term interventions aimed at supporting the economic recovery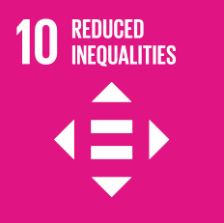 At the center of our commitment there are also all the initiatives that have a positive impact on the environment in which we operate. We collaborate with institutions and associations to enhance and strengthen diversity.

INITIATIVES
Initiatives to raise awareness, training and communication on the forms of diversity in the company
Inclusion projects dedicated to diversity of sexual orientation, cultural origin, disability and generational difference
SACE membership to associations and observers on diversity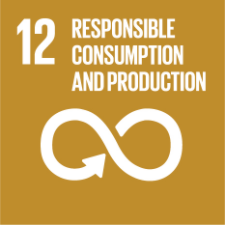 We have introduced specific products and programs into the company to encourage the development of business activities and eco-sustainable behaviors.

INITIATIVES
Replacement of bottles, glasses and plastic stirrers with glass and aluminum bottles and glasses and stirrers of compostable or eco-sustainable material
Implementation of dispensers connected to the water network with a saving of 19 tons of CO2 emissions
Distribution of about 1000 water bottles in all offices in Italy and abroad with the aim of saving about 89,000 plastic bottles (consumption figure in 2018)
Ensure access to drinking water at the Marereni school in Kenya with the purchase of WAMI water bottles
Reduction of energy consumption, separate collection and recycling of waste
Development of Mobility Management programs
Would you like more information?
Contact us at +39 06.6736000. Alternatively, fill out the form and we will get back to you as soon as possible.
Fill the form