Working together with italian enterprises to grow globally
Made in Italy and exports together have always been the greatest strength of Italy's economy. Over the years, this combination has supported Italy's GDP, feeding its industries.
SACE, as the export and internationalization hub of the CDP Group, works together with Italian enterprises - especially SMEs, discovering excellence every day and promoting it on international markets. For over 40 years we have been providing the tools and resources to support the competitiveness of Italian products around the world. With the right partner, Italian enterprises can make great stories in the global markets.
The Push Strategy, a programme through which SACE facilitates the access of Italian businesses, especially SMEs, to the opportunities offered by the investment schemes of major foreign counterparties.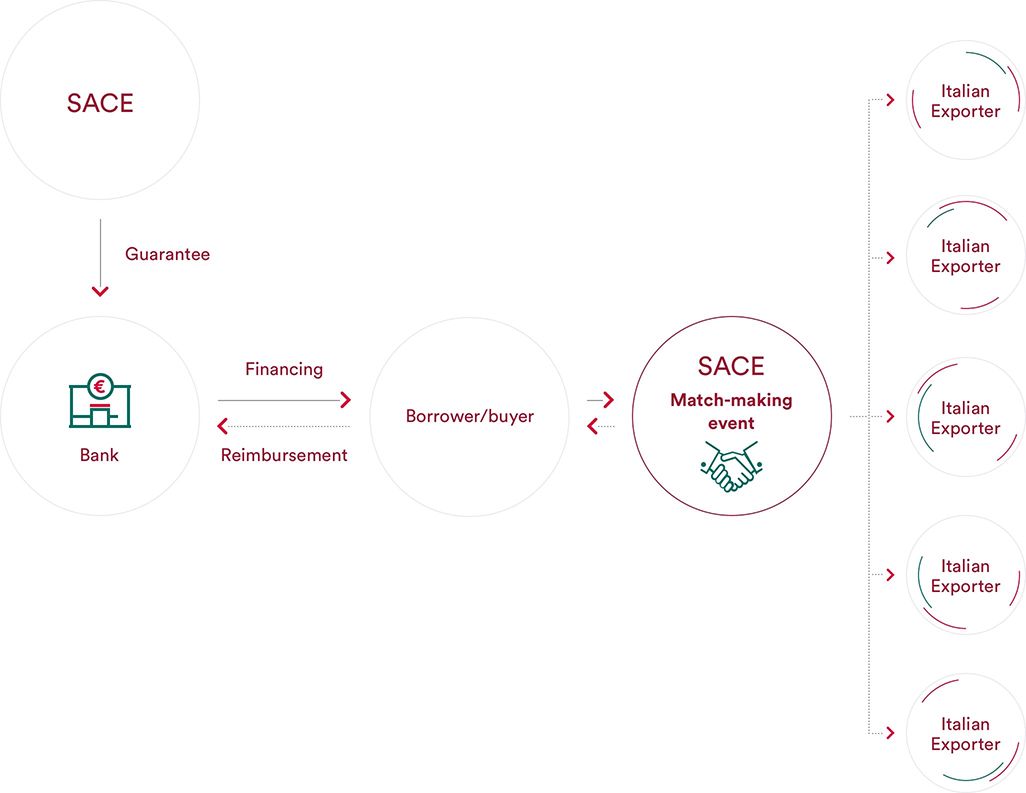 Thanks to this programme, with us you can obtain untied medium/long-term loans at competitive terms to increase the procurement of goods and services from Italy, meeting selected Italian companies in the supply chain for your business.
This is a real economic diplomacy tool for SMEs to create new business opportunities in emerging countries and high potential sectors for the Made in Italy.
SREI
A business matching meeting it was held at the St. Regis Hotel in Mumbai between Italian companies and SREI, an Indian group specialized in equipment financing services for the infrastructure sector.
The event, organized by SACE SIMEST with the support of ICE, comes after a first cycle of meeting held last July in Vicenza, Bologna and Milan, with the objective of bringing potential Italian suppliers in contact with the management of the Indian group. This initiative brings to over 300 the companies involved in business matching in Italy and abroad linked to the Push Strategy program, which in the past two years has mobilized € 1.2 billion to facilitate the entry of Italian exporters, particularly SMEs, into the supply chains of major international players, providing them with lines of credit at a competitive medium/long-term interest rate.
SREI of India, in fact, has benefited from a € 30 million line of credit as part of the Push Strategy, guaranteed by SACE and earmarked for funding its € 90 million investment plan to complete port, railway, road, and mineral infrastructure projects in the next five years.